We are in San Luis Obispo County 
We service Pismo Beach, Avila Beach, Morro Bay, Cayucos, San Simeon, Paso Robles, Nacimiento Lake, San Antonio Lake, and Lopez Lake. We offer newer, clean and affordable RV's to rent in San Luis Obispo County. [..more info]
Our rates
DO NOT include the site fee. 
They all come stocked with kitchenware, cleaning supplies and toiletries. The customer supplies their own bedding and towels. Taxes are included in the price. We do have a three night minimum for most holiday weekends
RV Rentals on the Central Coast receives the bookings for Phil's RV Rentals. We require a credit card on file with a $500 minimum in order to reserve a trailer. Phil's RV Rentals offers four large units for the Oceano/Pismo Beach Dunes. Three of the units are bunkhouse units and all of them come with basic supplies for a relaxing weekend, with the exception of bedding and towels. All of the units come with a 2000W generator. We can deliver near the entrance of the dunes, but cannot deliver into the sand. We meet in the vacant lot near the Grand Avenue entrance. Call or text 805-215-4859 with any questions.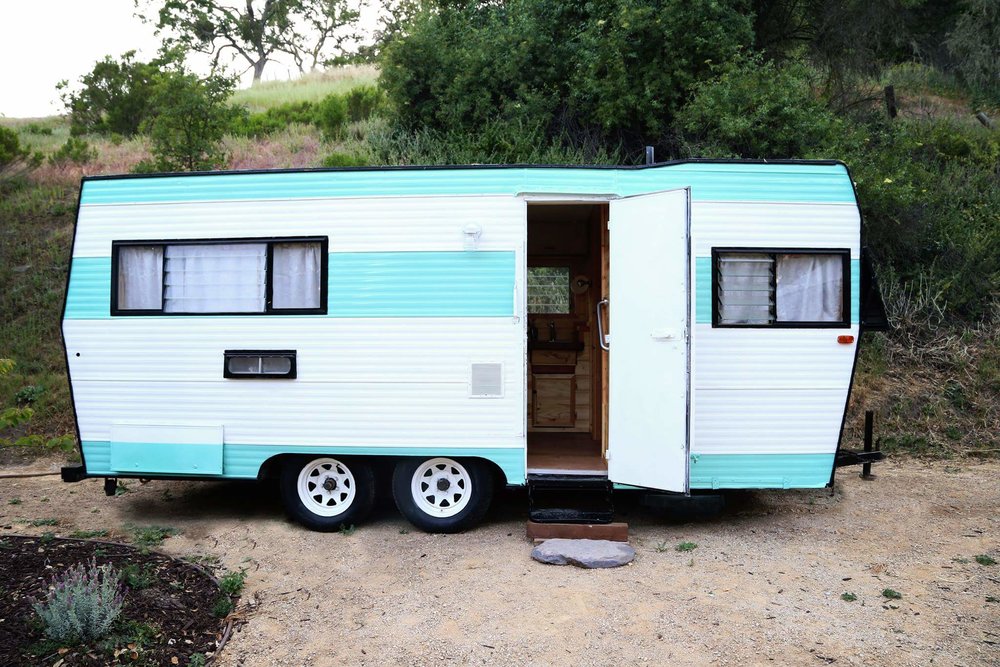 The Vintage Johnny is a 1964 vintage travel trailer converted into a two stall restroom. This unit is available to rent for any special event. This unit has a perfect vintage charm to add to your decor.
The price for a 48 hour rental is $550 which included delivery within 25 miles from Paso Robles.
This unit is perfect for parties up to 100 guests. For parties over 100 or guests wheel chair bound, additional restrooms will be required.